Bubble-Up Girlz History!!!
Who are the Bubble-Up Girlz? If we've stayed off your radar so far, you better find out what all the fuss is about! Take a moment & learn... It is a real family tradition how we got our start! We both grew up making our own bath products with Esther Larson, Laney's grandmother & Misty's great-grandma. She would never let out any of her secret recipes or ingredients.
Esther Larson was from a small town in northern North Dakota. It was the late 1800's and things were very primitive there. In the winter time everyone got snowed in, because of this they had no way to get to the general store to get supplies & luxury items. Esther was deemed "the town maker of things", and so supplied the town with much needed soaps, balms, creams, you name it.
About 10 years ago, we inherited Esther's secret recipe book. After fine tuning some of these recipes, we are now ready to share our secret handmade products with you.
We do not test any of our products on animals!!!
We do not believe in testing any of our products on animals of any shape or size. All of our products are 100% natural & safe for the whole family. In fact, our dogs have tried many of our products on their own accord, such as lip gloss! They even think our stuff is yummy- haha!!!
Even our pet line is tested by us first, on our own bodies. Once it passes our testing, the Bubble-Up Pupz have to try it, one by one... all five get bubbled-up!
Terry Joins the Bubble-Up Crew Full Time!!
Terry & Laney at the Bubble-up Booth
We are excited to announce our new full time employee, Terry Moran. Terry is now helping the Bubble-Up Girlz full time! Starting January 2007 he took on the duties of Treasurer, Quality Control, Set-up Guy, Wick Sticker, etc. Terry being Misty's dad & Laney's husband really makes our business a true family affair. Keep up the great work Ter!!!!
Meet the Newest Bubble-Up Girl, Lolita!!!

Cute Little Package!!
We are proud to announce that the Bubble-Up Girlz have a new addition to the family. Her name is Lolita & she was born June 18, 2007. She was 7 weeks old when we got her & she only weighed 1 pound, 4 ounces.... not even as much as one of our candles!!! She is a gorgeous girl, very opinionated & sassy just like her older sister Lola. Lolita has brought tons of joy into the Bubble-Up Family. Thank Heaven for Little Pugs!
Royalty Award won in Wenatchee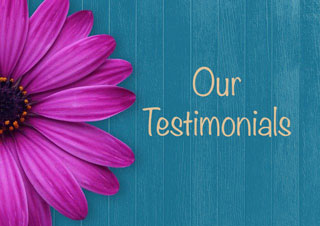 We Won!
We are proud to announce that the Bubble-Up Girlz won the Apple Blossom 2005 Royalty Award. This meant that we were the royalty's favorite all-around fun booth... our products, us and our setup. Thanks again girlz!!! We were thrilled to receive such an honor, and are looking forward to next year's festival!!!
N.O.A.H Animal Adoption Center
N.O.A.H. offers another chance at life for thousands of adoptable animals every year by rescuing them from area shelters where they have run out of time. The N.O.A.H. Animal Adoption Center also strives to reduce the pet overpopulation problem at the core through our innovative low-income spay/neuter program.
Lola was a 6 year old black female pug we adopted from N.O.A.H. in Stanwood, WA. She was the most amazing thing to ever happen to us. All of our petz have very interesting stories... its important to adopt homeless animalz!
We highly recommend visiting their great facilities &the animalz they have there. You might find a new friend!!! Stop in today or visit their website!
The One & Only Lola
Delivery: Most orders go out within 3-5 business days of receipt. If your flavor isn't in our warehouse, we have to hand make it fresh, so that takes a couple extra days! It will be shipped when available at no additional shipping charge.
Handcrafted Items: All of our products are handcrafted in small batches by us! Some items may vary slightly in color due to variations in the weather, temperature. etc. Since our stuff is natural, we feel this adds to it's hand-made charm.
Returns & Exchanges: We do not return or exchange products that have been opened, used or tampered with. If you want to exchange a product, come to one of our shows & bring the un-used product! if you live outside of the Pacific Northwest area call us at: 360.757.3743 for details.
Disclaimer: For external use only. Avoid contact with eyes & face. Products may not work for all skin types.
TESTIMONIALS
Just wanted you to know I finally, after all these years, visited your website and bookmarked it too my favorites! It was so great to visit with you in Spokane and to receive special attention from all three of you. You make our show visit so special - excitement to finally reach your booth and then, leaving your booth and feeling so special. I am enjoying my Strawberry Milkshake candle. My Green Tea & Ginger body frosting and lotion are so much a part of my everyday necessity. -Kay W. Spokane, WA
Your products ROCK!!! It was good seeing you. My family also loved the products & will be ordering online.... my mother is hooked. -Tamra J. Coeur D'Alene, ID
Bubble-Up Girlz product buyer for life! If anyone doesnt know about these awesome products, dont wait around and miss out!!! -A.J. K. Port Orchard, WA
I just wanted to say that I LOVE your products! I bought some body frosting when you were in Pasco @ the TRAC. My husband asked a few days ago when I would be placing another candle order! I did so today, ordering his favorite (so far) Cranberry-Orange-Spice candle as well as a few others I wanted to try. We just brought home a seven week old puppy. My husband couldn't wait to get the new puppy some Pet Products from your site! Our puppy is gonna smell like Lavender Vanilla!!! I just want to say thank you for the wonderful products! -Rebecca M. Kennewick, WA
Questions about our products?